« Pros of using 3D printer | Home | How to have a foolproof file backup system »
By cooldude | May 1, 2013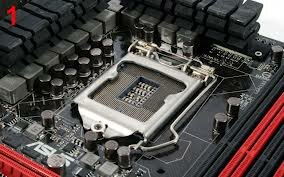 Prior to the selection of your CPU, you should keep certain important points in your mind. The first and foremost thing you should insist on is the configuration of your machine. Depending on your requirements and latest market trend, you should select the configuration of your CPU.
Don't go for the latest processor and system specification because they haven't yet been reviewed or their flaws have not yet been identified.
This doesn't mean that you should go for the out dated system configuration. This is because many new software and applications will not run with the old configuration. It is better you go the intermediate system configuration which is still running in the market; this is because all the flaws of the existing system has been established and solution to those problems are also there. Moreover the existing system is much more user friendly compared to the new system.
Topics: Computers & Peripheries | No Comments »
Comments