« Top 2 Green Gadgets For Home | Home | Pros of using 3D printer »
By cooldude | March 16, 2013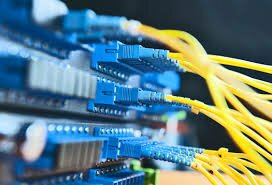 If you have a big or a small business, you will require a server for your business needs. Buying a server is important because incase you buy an improper server, you will suffer the loss of your money or your business productivity will go down.
Used servers can be bought to save money. But ensure they meet all your performance requirements. Buy reconditioned equipment as it will cost far less than a new server. Purchase the used server from a reliable seller who will provide not a thirty or sixty day warranty but a lifetime guarantee.
Also make sure you buy the used server from a shop that offers pre and post-sale technical help to its customers. Keep in mind your budget before you invest in any used server. There are also auctions held for used servers. If you have enough knowledge regarding servers then buy a used one from these auctions. Hope these tips help you buy a proper used server.
Topics: Servers | No Comments »
Comments